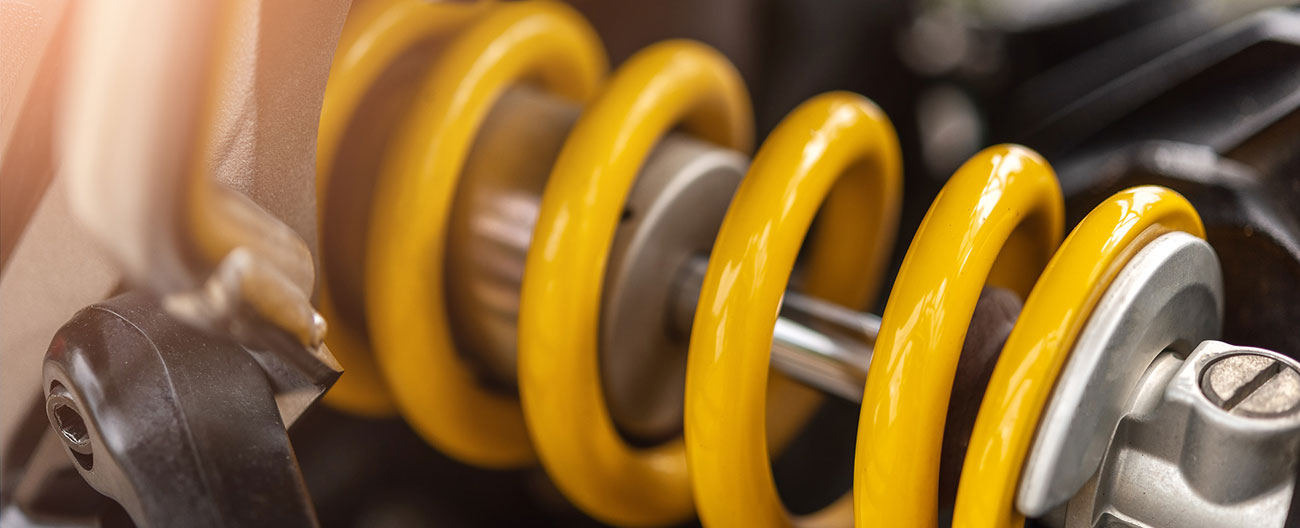 Terms & Conditions
Welcome to the MH Suspension LTD website terms and conditions for use
The following terms and conditions govern the use of this website and outline the legal responsibilities and obligations that shall exist between you and MH Suspension Ltd (also referred hereafter as 'we', 'us', 'our' MH Suspension). By placing an order on this website you are deemed to have read and agreed these terms and conditions.
If you wish to clarify any of the MH Suspension Terms and Conditions please don't hesitate to contact us via the contact us page on this website.
Placing an order
When placing an order you undertake that any and all information given is accurate and complete.
All orders are subject to acceptance and product availability. Once you have placed an order we will send you an email confirming that your order has been received, but this is not confirmation that the order has been accepted. A contract between you and MH Suspension for the sale of our products will only exist once an order has been despatched to you. A separate email will be sent to you confirming the despatch of the item(s). Your credit/debit card will be charged for the full value of the goods when the order is placed. A delivery charge may be added to your order value. If for any reason we are unable to fulfil any part of the order we will refund your card as soon as practical and in any case within 7 days.
Prices and availability of goods are subject to change without notice. This does not affect your statutory rights.
Registration
You warrant that the personal information which you are required to provide when you register as a customer is true, accurate, current and complete in all aspects and that you will notify us immediately of any changes to the personal information by contacting us by email. You agree not to impersonate any other person or use a false name or a name that you are not authorised to use.
Indemnity
You agree fully to indemnify, defend and hold us, and our officers, directors, employees, agents and suppliers, harmless immediately on demand, from and against all claims, liability, damages, losses, costs and expenses, including reasonable legal fees, arising out of any breach of the Conditions by you or any other liabilities arising out of your use of this Website, or the use by any other person accessing the Website using your shopping account and/or your personal information.
Special Offers and Discounts
Unless otherwise stated special offers cannot be used in conjunction with any other offers or discounts, nor are they valid on gift voucher purchases.
Sale
The advertised discount will apply only during the hours specified on UK time (GMT or BST). Gift vouchers are NOT included in the sale. Items bought at a discounted price can be exchanged for discounted goods up to the price of the returned items during the hours of the sale.
Delivery
Stock permitting, all orders are usually despatched within 24 hours of being accepted, to arrive with UK customers within three to four working days. In the event that an item is temporarily out of stock, we will notify you of the delay and despatch it as soon as it arrives. The delivery period stated within which you will receive your order is approximate. Goods will be sent to the address given by you in your order. If your delivery address is outside of the UK, you may be subject to import duties and taxes, which are levied once a shipment reaches your country. You must meet any additional charges for customs clearance. Please note, customs policies vary widely from country to country. We recommend you contact your local customs office for further information. Please note international shipments may be subject to cross-border inspections by customs authorities.
Lost parcels
We must be informed of parcels not arriving as soon as possible, for the UK it must be within 16 working days. For international destinations we must be informed within 35 working days, failure to do this can affect our ability to trace the parcel and issue any refund due. Refunds or replacements will only be issued after 16 working days in the UK or 35 working days for International parcels, and only if the parcel is deemed to be lost in transit.
Returns Policy
You may return any products within 14 days of receipt for refund or exchange or for a gift voucher as long as those products are unused, unfitted and with the original tags or labels attached. We reserve the right to refuse to accept returned items we believe are not in their original condition. You must email us within 3 working days of receipt of your parcel to notify us that you wish to exchange, receive a gift voucher to the value of the goods, or have a refund.
For all returns, except where the item is faulty or not as ordered, you will be required to arrange and pay for the return of the products to us. We strongly recommend that you obtain proof of postage as we do not accept any responsibility for returned items that fail to reach us. In the case of faulty items, we will refund the cost of the return postage. We cannot accept returns for items especially made or sourced to order.
Your right to cancel
You may normally cancel this contract in writing within seven working days of placing the order. If you do cancel the contract within this time, any payments made by you will be refunded in full within 30 days. If the products have already been despatched, you will be required to return the items as per our returns policy.
Payment
We accept online payment in a secure environment by credit card, debit card or MH Suspension gift vouchers. We currently accept all major credit and debit cards. All prices quoted and all transactions are in GBP pounds sterling and are exclusive of VAT.
For international orders, please contact your card issuer for details on any charges they may make to convert currencies.
We will take all reasonable care, in so far as it is in our power to do so, to keep the details of your order and payment secure, but in the absence of negligence on our part we cannot be held liable for any loss you may suffer if a third party procures unauthorised access to any data you provide when accessing or ordering from the Website.
Conformity of Goods
We take every care to ensure that the description and specification of our products are correct. However, specifications and descriptions of products on this website are not intended to be binding and are intended only to give a general description of the products. Furthermore, while the colour reproduction of the products is a close representation, we cannot accept any responsibility for any variation in colour caused by the browser software or computer system used by you.
Intellectual property and right to use
You acknowledge and agree that all copyright, trademarks and all other intellectual property rights in all material or content supplied as part of the Website shall remain at all times vested in us or our licensors. You are permitted to use this material only as expressly authorised by us or our licensors.
You acknowledge and agree that the material and content contained within the Website is made available for your personal non-commercial use only and that you may (if necessary to make a Purchase) download such material and content onto only one computer hard drive for such purpose. Any other use of the material and content of the Website is strictly prohibited. You agree not to (and agree not to assist or facilitate any third party to) copy, reproduce, transmit, publish, display, distribute, commercially exploit or create derivative works of such material and content.
Limitations of liability
While we will use reasonable endeavours to verify the accuracy of any information we place on the Website, we make no warranties, whether expressed or implied in relation to its accuracy. The Website is provided on an "as is" and "as available" basis without any representation or endorsement made and we make no warranties of any kind, whether express or implied, in relation to the Website, or any transaction that may be conducted on or through the Website including but not limited to, implied warranties of non-infringement, compatibility, security, accuracy, conditions of completeness, or any implied warranty arising from course of dealing or usage or trade.
While MH Suspension Ltd takes all reasonable steps to ensure a fast and reliable service, we make no warranty that the Website will meet your requirements or will be uninterrupted, timely or error-free, that defects will be corrected, or that the site or the server that makes it available are free of viruses or bugs or represents the full functionality, accuracy, and reliability of the Website. We will not be responsible or liable to you for any loss of content or material uploaded or transmitted through the Website
Further, MH Suspension Ltd will not be responsible or liable for your use of any other websites which you may access via links within this website. MH Suspension Ltd does not control these websites and is not responsible for their content. Any such links are provided merely as a service to users of this website and their inclusion in this website does not constitute an endorsement by or affiliation with MH Suspension Ltd.
MH Suspension Ltd does not seek to exclude or limit liability for death or personal injury arising from its negligence or that of its members, agents, directors or employees or for any fraudulent misrepresentation.
To the fullest extent permitted by law and save as provided above, MH Suspension Ltd shall not be liable to you by reason of any representation, or any implied warranty, condition or other term, or any duty at common law, or under the express terms of the contract, or in negligence (whether on the part of MH Suspension Ltd or any of its members, agents, directors, employees or otherwise) for any indirect, special or consequential loss or damage (including but not limited to loss of profit or loss of saving), costs, expenses or other claims for compensation whatsoever which arise out of or in connection with the use of this website, the supply of the products or their use or resale by you.
While MH Suspension Ltd uses reasonable endeavours to ensure that the information on this website is accurate and up-to-date, it does not give any warranty as to its accuracy or completeness and MH Suspension Ltd will not be responsible for any errors or omissions or for the results arising from the use of such information.
The entire liability of MH Suspension Ltd under or in connection with any contract for any products to which these conditions apply shall not exceed the price of the products, except as expressly provided in these conditions. To the fullest extent permissible under applicable law, we disclaim any and all warranties of any kind, whether express or implied, in relation to the Products. This does not affect your statutory rights as a consumer, nor does it affect your Contract Cancellation Rights.
MH Suspension Ltd will not be liable to you or be deemed to be in breach of these terms and conditions or any other contract with you by reason of any delay in performing, or any failure to perform, any of its obligations in relation to the products ordered by you if the delay or failure was due to any cause beyond its reasonable control.
MH Suspension Ltd may assign or transfer any of its rights or sub-contract any of its obligations under these terms and conditions to any third party. You may not assign or transfer any of your rights or sub-contract any of your obligations under these terms and conditions except with the specific permission in writing of MH Suspension Ltd.
No person who is not a party to these terms and conditions shall have any right to enforce any term under the Contracts (Rights of Third Parties) Act 1999. Nothing in these conditions is intended nor shall affect any of your statutory rights that may not be legally excluded.
Disclaimer
Please make sure the e-mail address you give us is correct. All order confirmations are sent to that e-mail address. It is your responsibility to verify that your mailbox is in proper working order and you must assume the risk of all consequences for transmission or operational failures. In using this web site, the user shall agree to indemnify us against all claims, liability, damages, losses and costs arising from any breach of these conditions by the user or the use by any person accessing the website using user's membership information.
Severance
If any part of the Conditions shall be deemed unlawful, void or for any reason unenforceable, then that provision shall be deemed to be severable from the Conditions and shall not affect the validity and enforceability of any of the remaining provisions of the Conditions.
Survival
Each provision of the Conditions shall be construed as separately applying and surviving even if for any reason one or other of those provisions is held to be inapplicable or unenforceable in any circumstances.
Law and Territory
These Terms and Conditions and your use of our website are governed by English law and you agree to submit to the non-exclusive jurisdiction of the English court. This does not affect your non-excludable statutory rights.
This website and our Terms and Conditions have been designed for use within the United Kingdom and under UK law. Whilst we are happy to consider requests for products and enquiries from outside the United Kingdom, we give no warranty, expressed or implied that the use of this website or the placing of any order through this website from outside the UK complies with any applicable non-UK laws or regulations. Accordingly, any products or promotions not permitted under your local law are not offered to you.
Privacy
We only ever use your details for processing your order and communicating with you. We will never pass them on to any third party.
The MH Suspension Website
It is our intention to make our website as user friendly and as easy to use as possible.
We reserve the right to modify temporarily or permanently this website (or any part of this website) and/or change the conditions from time to time and your continued use of the website following such change shall be deemed to be your acceptance of such change.
Our Details
Registered office address:
MH Suspension Ltd
65 St Mary Street
Chippenham
Wiltshire
SN15 3JF
Telephone: 01249 721 001
Fax: 01249 721 003
E-Mail: mail@mhracing.com
Company No. 05589004
VAT Registration Number: GB 936 4550 10
Contact us